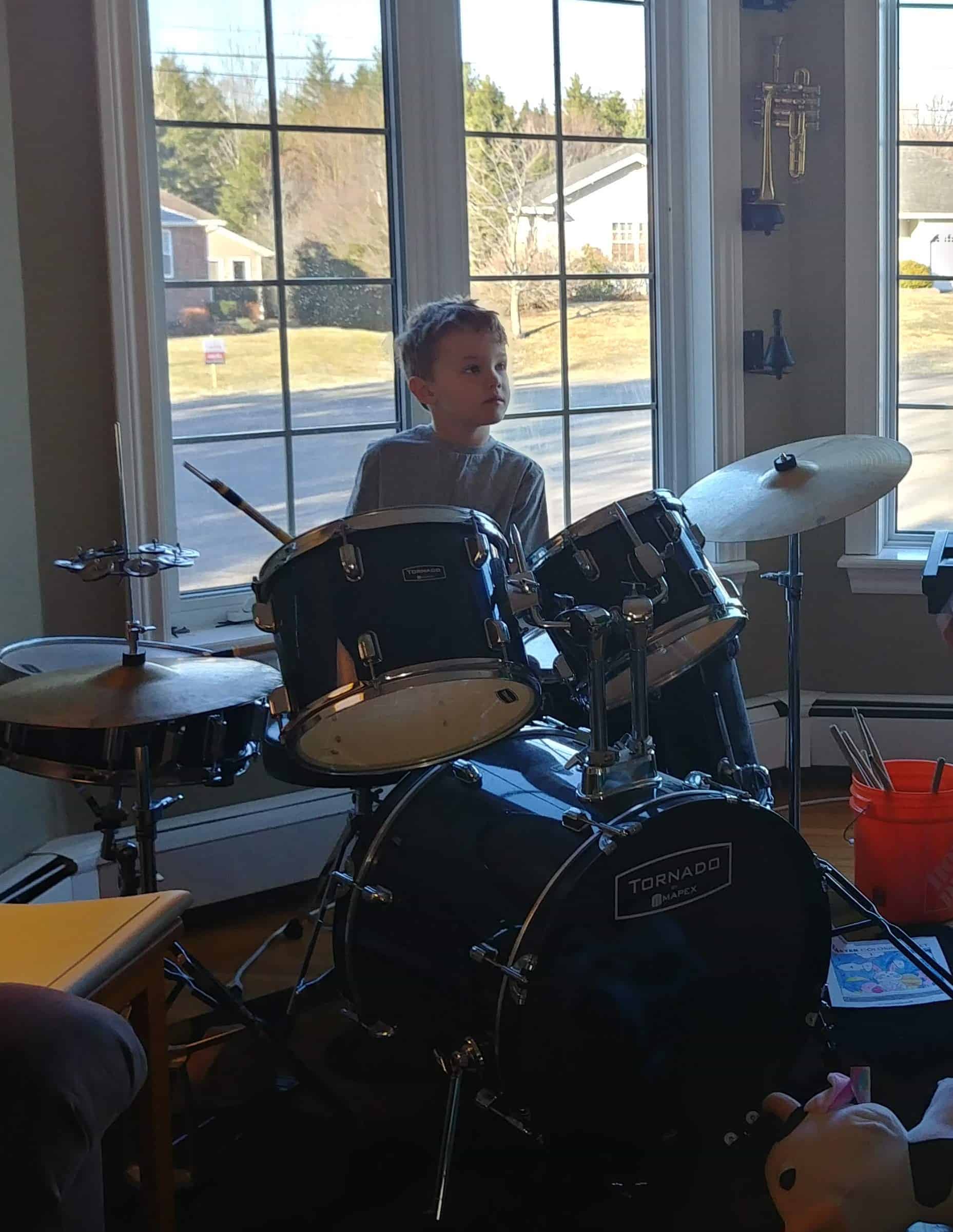 Oliver Underhay was a creative little boy with a knack for music-making. Growing up in a home full of music, he began taking piano lessons at the age of four, drum lessons at five, and started picking up the electric ukulele at six. He loved to sing, pick out favourite melodies by ear, and improvise his own compositions on the piano. Some of his family's most precious memories are of the impromptu family jam sessions the young multi-instrumentalist would direct, making music together with his papa Josh, mama Karri, and little brother Linden.
A note from Nikki:
Andrew and I have known Josh, Karri, Oliver  and Linden for a number of years. We both looked forward to the day when Oliver would join us at rock camp, and Josh was a huge supporter of what we have worked towards in music education on the island. We hope through this bursary to keep Oliver's memory strong, and to allow other young students to share in Oliver's love of improvisation, creation and music making.
Oliver Underhay était un petit garçon créatif avec un talent pour la musique. Ayant grandi dans une maison pleine de musique, il a commencé à prendre des cours de piano à l'âge de quatre ans, des cours de batterie à cinq ans et a commencé à apprendre le ukulélé électrique à six ans. Il aimant chanter, choisir les mélodies préférées à l'oreille et improviser compositions au piano. Certains des souvenirs les plus précieux de sa famille sont les 'jam sessions' improvisées que le jeune multi-instrumentiste dirigerait, faisant de la musique avec son papa Josh, maman Karri et son petit frère Linden.
Une note de Nikki Waite:
Andrew et moi connaissons Josh, Karri, Oliver et Linden depuis plusieurs années. Nous attendions tous les deux avec impatience le jour où Oliver se joindrait à nous au camp de rock, et Josh était un grand partisan de ce que nous avons travaillé dans l'éducation musicale sur l'île. Nous espérons, grâce à cette bourse, garder la mémoire d'Oliver forte et permettre à d'autres jeunes de partager l'amour d'Oliver pour l'improvisation, la composition et la création musicale.
Apply Here